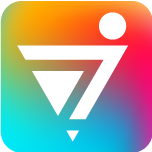 Playground for creative people.
Download the VIZ Designer software and start creating your individual HomeKit app.
Try out all functions in software test mode. The test mode contains virtual HomeKit devices so that you can create your own app layout based on these demo devices. The preview shows how your app will look like and how the navigation or pop-ups work. Test layouts can be used in the license mode later. In test mode, it is not possible to upload layouts to the app or to control real devices.
Download the VIZ Designer App